President Recep Tayyip Erdoğan discussed bilateral relations with Libyan Deputy Speaker of the House of Representatives (HoR) Fawzi al-Nuwairi and a delegation that visited Ankara on Wednesday, at the invitation of the Parliamentary Friendship Group Libyan-Turkish in the Turkish Parliament.
The one-hour closed meeting marked the delegation's first visit to Turkey.
Speaker of Parliament Mustafa Şentop, Director of Presidential Communications Fahrettin Altun, Presidential Spokesman Ibrahim Kalın and some lawmakers attended the meeting, Anadolu Agency (AA) reported.
The delegation also held a meeting with the Speaker of Parliament, Mustafa Şentop.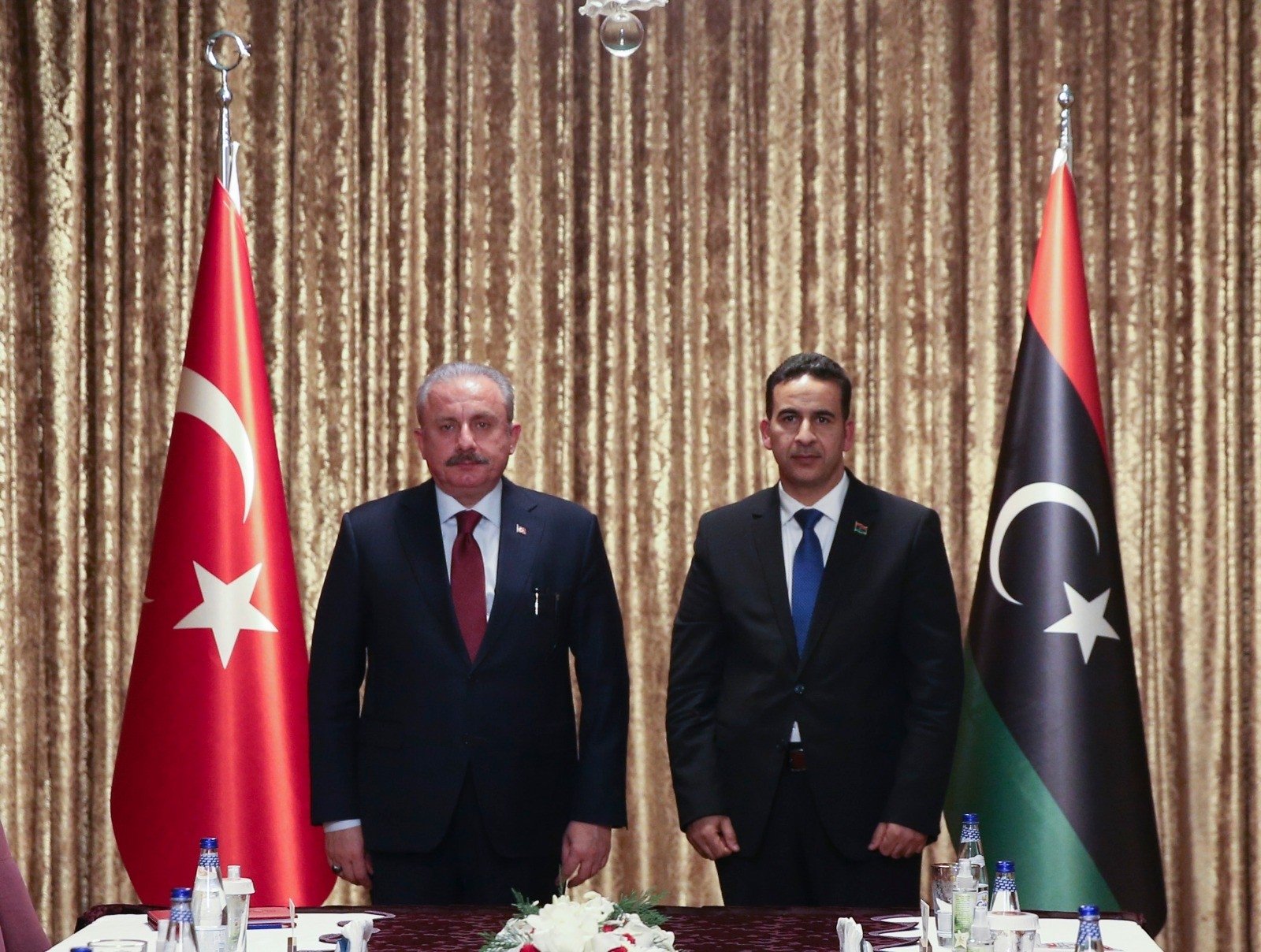 After the meeting, al-Nuwairi told reporters that he was delighted to visit Ankara and further strengthen bilateral relations.
The agenda of the Libyan delegation focused mainly on the reopening of the Consulate General of Turkey in the eastern city of Benghazi, which has remained closed since June 2014. Another topic was the resumption of Turkish Airlines (THY) flights to Benghazi, but the Turkish side stressed the importance of carrying out the necessary technical work, as well as the safety precautions to do so, according to the daily Yeni Şafak.
Libyan lawmakers have also invited Turkey's ambassador to Tripoli to visit Benghazi.
Head of the Libyan-Turkish Parliamentary Friendship Group Ahmet Yıldız noted that Turkey will continue to support Libya and expects all parties to refrain from using arms after the upcoming elections.
Libya has been torn by civil war since the ousting of late leader Muammar Gaddafi in 2011. Turkey has backed the country's UN-recognized government against coup leader General Khalifa Haftar.
Libya is expected to hold legislative and presidential elections on December 24.
Turkey and Libya have enjoyed closer ties in recent years, especially after the signing of security and maritime border pacts in November 2019, as well as Turkish aid to help the legitimate Libyan government push back forces. putschists of General Khalifa Haftar.